Close!Bayanihan LectureInaugural Bayanihan LectureYear Around Event (2019)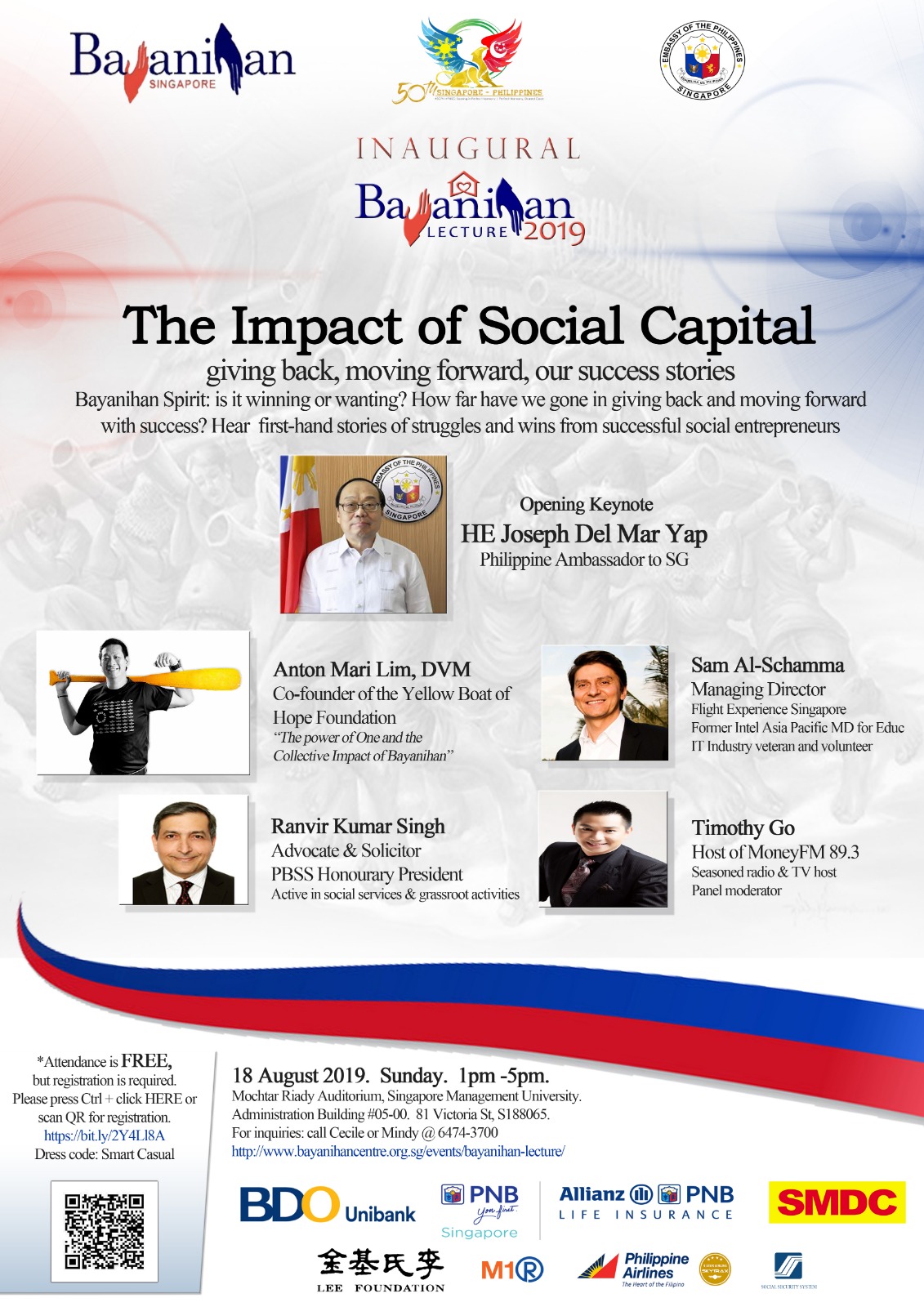 Description

The year 2019 marks 50 years of diplomatic relations between Singapore and the Philippines. To

commemorate the golden anniversary in diplomatic relations, one of the many activities being held is

the launch of the inaugural "Bayanihan Lecture", jointly organised by the Embassy of the Philippines

in Singapore and PBSS. Details of the date/time/place of the event are as follows:

Date: Sunday, 18 August 2019

Time: 1pm to 4pm

Place: Mochtar Riady Auditorium, Singapore Management University, Administration

Building #05-00, 81 Victoria Street, Singapore 188065

The "Bayanihan Lecture" is aimed at drawing individuals who have contributed significantly in social

and community service to share their knowledge and experience and to inspire volunteers to further

the cause of PBSS and strengthen social capital.
Time

Year Around Event (2019)
Location

Singapore Management University

Mochtar Riady Auditorium
Organizer

Philippine Bayanihan Society (Singapore)+65 64743700 43 Pasir Panjang Road Singapore 118503