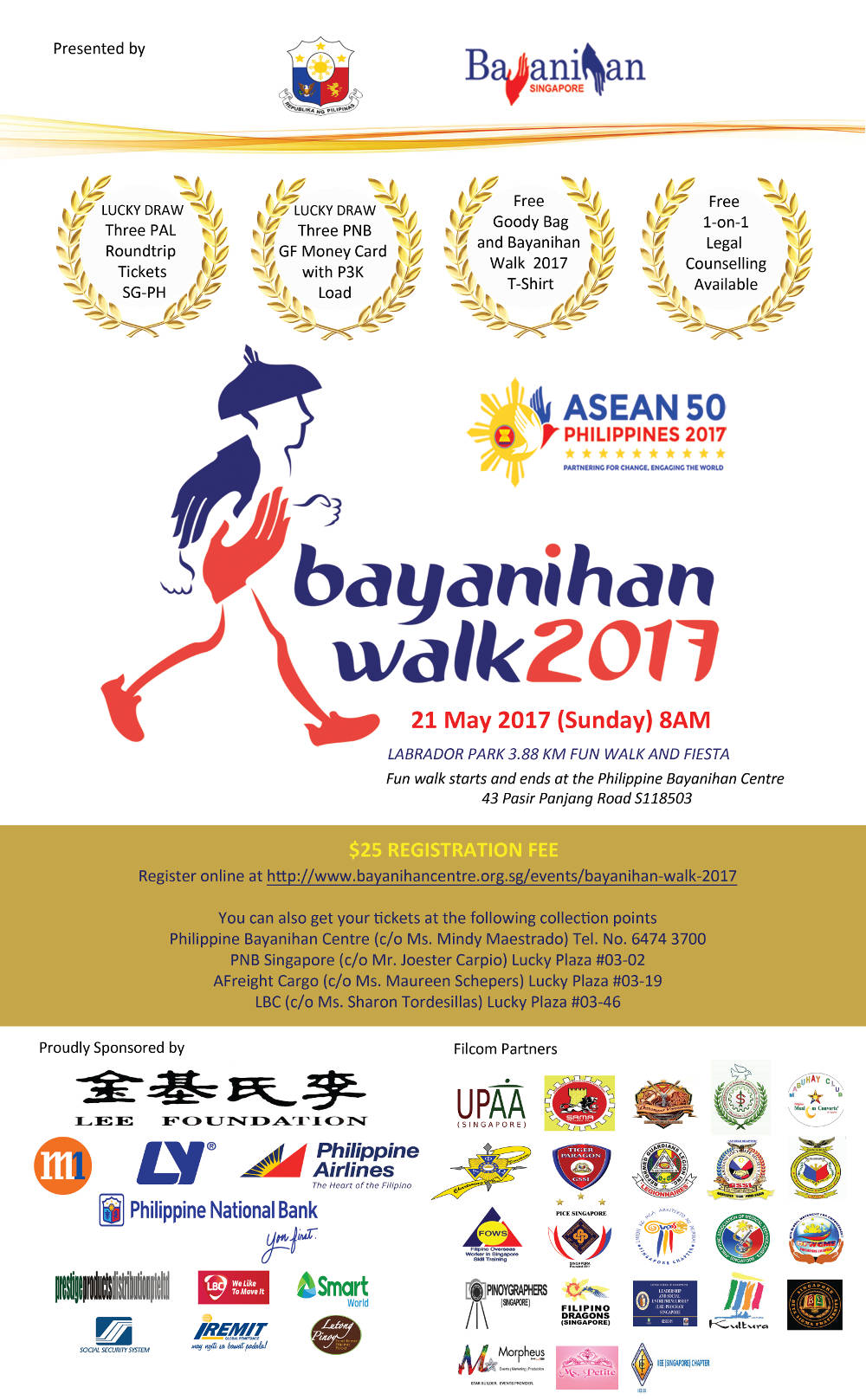 01 Apr

Bayanihan Walk 2017

This annual walkathon includes a 3.88 km fun-walk around Labrador Nature Park for a worthy cause. The event has 2 main objectives. Firstly, it aims to raise funds for the purpose of providing a more conducive environment at Bayanihan Centre for vocational skill training. Secondly, the event aims to integrate the Filipino community with the mainstream Singaporean community.

Bayanihan Walk 2017 will be held on Sunday, 21 May 2017.

For registration, please click here.